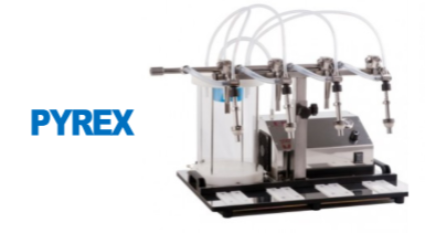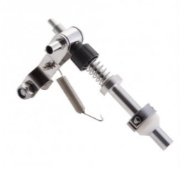 Tenco Enolmaster 4 Nozzle Vacuum For Spirits With Pyrex Vessel, 110 Volt, 60Hz
Tenco
Vacuum operated filling allowing the product to maintain it's original qualities and features. When placing the bottle under the machine, the fluid is drawn by the vacuum created inside the container itself, without any conact between product and pumps or mechanical members.
The Enolmaster fills about 600 bottles per hour, in perfect hygenic conditions and with no product spillage. The filling level is adjustable and once selected, the machine automatically fills up the bottle to the desired level. Also, the tank from which the fluid is drawn can be placed up to 4 meters below the Enolmaster. 
Stainless Steel Frame
110 Volt, single phase, 60Hz
Power consumption: 120 Watt
Weight: 25Kg
Production: 600 bottles per hour
Pyrex Vessel
Cat. No. 900-0500-032
*Note: This filler is recommended for 80 to 88 Proof spirits (40% to 44% alcohol). For spirits above this level a Pneumatic version is recommended. Call for a quote on this model.