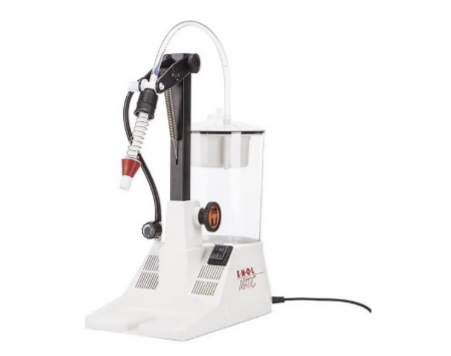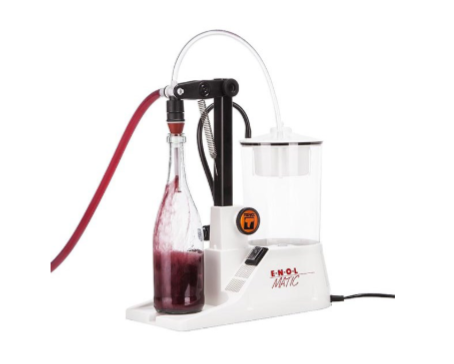 Tenco Enolmatic/Electric Automatic Bottle Filler
Tenco
The Enolmatic is the only vacuum filler coupling small size and easy operations with professional features and performance. Hourly filling rate is about 250 bottles per hour. This unit is the ideal equipment for filling wine. The filler is constructed of top quality food grade materials and is reliable. A carboy, barrel, or demijohn can be placed below the Enolmatic filler for up to 13 feet (4 meters). The filler is practical and you can adjust the filling level just once and it remains as default value, adjust the fillign speed, and you can use Enolmatic with every type and size of bottle. The standard Enolmatic is provided with a plastic spout and food grade silcone gaskets suitable to be used with wine.
Enolmatic Bottle Filler, 110 Volt, Cat. No. 900-0002-001
Enolmatic Technical Specifications:
Product: WINE: about 250 bottles per hour 
Dimensions: 200 x 400 x 400mm
Weight: 4kg
Power Supply: 110V (220V-60Hz available upon request) 
Bottle Features (with standard nozzle):
Neck Inner Diameter: from 16mm up to 28mm
Bottle Height: from 250mm up to 330mm
Note: Other liquids such as oil, spirits, liquor, tomato sauce, and fruit juices, can also be filled with the proper additional kit.