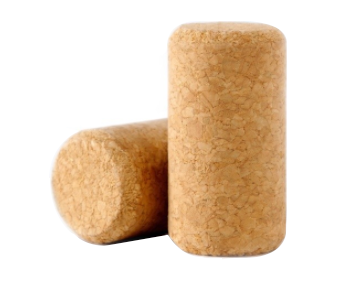 Amorim Neutrocork®
Amorim
The latest in new-generation technical stoppers, Neutrocork® is developed from natural cork using cutting-edge technology.
Recommended for wines with a certain complexity and intended for early consumption (up to two years). Neutrocork® is distinguished by its great structural stability, resulting from a uniform-sized micro cork granule composition pressed into individual moulds.
Easy to use and especially suited for high-speed bottling lines. With an attractive appearance and easy extraction, it stands as an extremely competitive natural closure in terms of both performance and price.
Minimum Order: 1 Bag
Bag Quantity: 1000  pcs
Size: 44mm x 24mm
Interested in branded corks? Contact us at 844.482.9463 or email us at sales@wineandbeersupply.com for more info! 
| | | |
| --- | --- | --- |
| TESTS | CHARACTERISTCS | SPECIFICATIONS |
| Physical-Mechanical | Length | L ± 1.0 mm |
| | Diameter | d ± 0.4 mm |
| | Ovalisation | ≤ 0.3 mm |
| | Moisture | 4% - 9% |
| | Specific weight | 240 - 320 kg/m3 |
| | Extraction force | 20 - 40 daN |
| Physical-Chemical | Peroxide content | ≤ 0.1 mg/stopper |
| | Dust content | ≤ 3mg/stopper |
| OTR (Oxygen Transfer Rate) | 12 months | 1.2 mg/stopper |
| | 24 months | 1.3 mg/stopper |