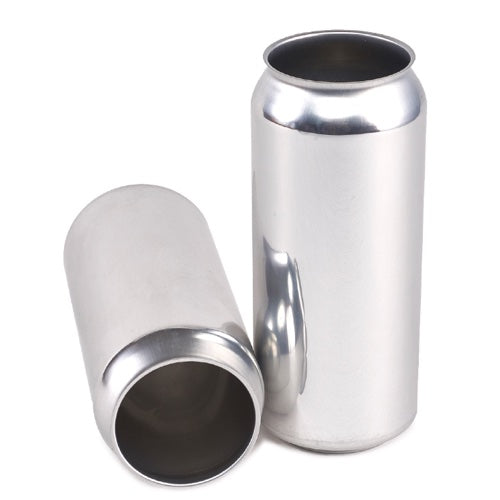 16oz Brite Cans
Wine & Beer Supply
Lightweight, portable, chill quickly, and reduce the risk of breakage, 16oz brite cans are the essential component of any canned-beverage packaging solution. They also offer 360-degree branding opportunities. These are fully and infinitely recyclable. What's not to love? 

Minimum Order: 1/2 Pallet
3112 cans/half pallet - 8 high 
2723 cans/half pallet - 7 high
*Priced per half pallet (.19/can)

Don't forget to purchase LOE Ends for your cans! (sold separately) 
*Truckload pricing available upon request. 
| | |
| --- | --- |
| MATERIAL | Aluminum |
| FILL VOLUME | 16 oz / 473 ml |
| BODY DIAMETER | 211 |
| END DIAMETER | 202 |
| FINISHED CAN HEIGHT | 6.190" +/- 0.012" |
| MAX PUNCH DIAMETER | 2.0634" MAX |
| FLANGE WIDTH | 0.082" +/- 0.010" |
| NECK PLUNGE DIAMETER | 2.063" +/- 0.009" |
| BASE DIAMETER | 1.900" REF |
| DOME DEPTH | 0.426" +/- 0.015" |
| NECK SEAMING CLEARANCE | 0.120" MIN |
| NECK HEIGHT | 0.720" REF |
| FLANGE RADIUS | 0.059" +/- 0.010" |
| FLANGE ANGLE | 0"-7" |
| OUTSIDE NECK RADIUS | 0.280" REF |
| FLANGE DIAMETER | 2.227" REF |
| HEAD SPACE | 0.460" REF |