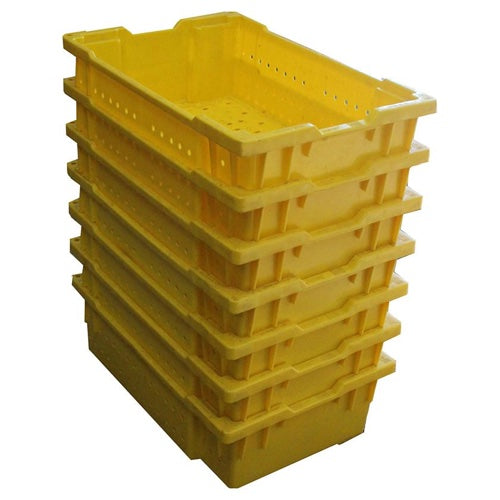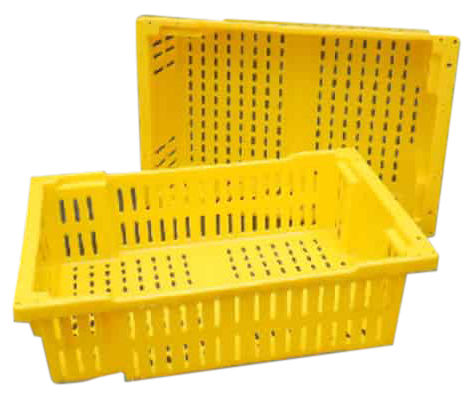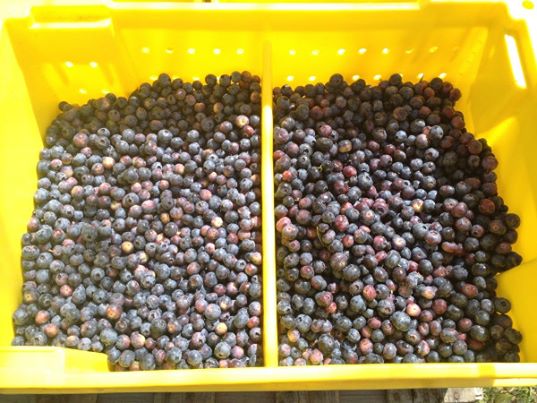 Vented Harvest Lugs - Ropak Compatible
Wine & Beer Supply
This style lug offers an efficient method to protect and transport your fruit with high quality, impact resistant, durable and reusable hand-held containers. These plastic containers are fully recyclable at the end of their service life.
Features
Nesting ratio of 2.6:1 for more economical shipping and storage
Stacks when full and nests when empty
FDA approved food grade material
Ventilated walls and drain hole bottom for easy cleaning and draining
Bins with dividers are gently used
Holds up to 40 lbs. of grapes
Color: Yellow
Dimensions: 24" x 16" x 7 3/8"